IMEX Breathes New Life
into End-of-life Toner Cartridges
IMEX's reused cartridges achieve both environmental conservation and cost reduction
The used toner cartridges consist of many materials such as aluminum, copper and plastic. Disposal of those cartridges requires much time, labor and cost, and also has immense impact on environment. However, their environmental impact would be reduced to a significant degree if the cartridges were reused. One reused cartridge can reduce 3.4kg-CO2 emissions. Obviously, reused cartridges achieve substantial cost reductions compared to newly manufactured products. IMEX's reused cartridge business realizes both environmental conservation and cost reduction.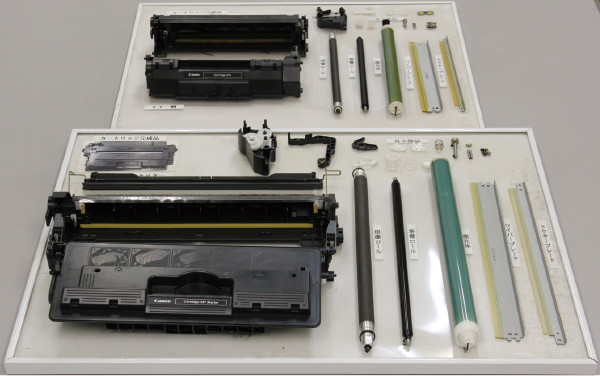 IMEX responds flexibly to changes of printer specifications and models, a trait that is unique to toner manufacturers
The performance and functionality of printers are being improved constantly. Printer specification and model changes are indispensable to meet the needs of markets and end users. Such changes affect toner cartridges as well. The ability to respond flexibly to the changes of specifications and models is also IMEX's unique strength. IMEX is capable of responding to the development of cartridges and the change of their specifications by pursuing toner improvement and even the development of new types of toners. As can be done only by a toner manufacturer, the company has generously imparted hitherto accumulated proprietary technology and knowledge on electrophotography and its materials to those undertakings.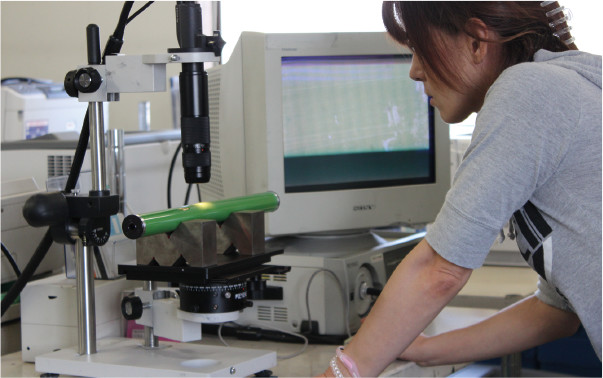 Reused Cartridge Production Process