IMEX Constantly Challenges for Developing Nanotechnology and materializes High Performance products on the Consideration of Environments.
IMEX is ranked among the world' stop ten with its advanced technical development capabilities, wide array of products, and services
Toners are used in copying machines and laser printers as the powder ink.
In order to fill the latest market need, faster speed printing with finer image resolution,
better toner quality, such as low temperature fusing and vivid color reproduction, becomes crucial.
IMEX has promptly responded to the industry trend to provide toner products used worldwide.
With entrepreneurial spirit, IMEX materializes market needs as new toner products quickly.
The spirit and actions enable the firm to rank among top 10 worldwide.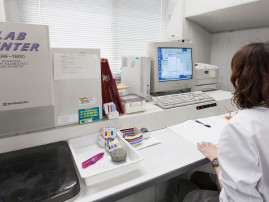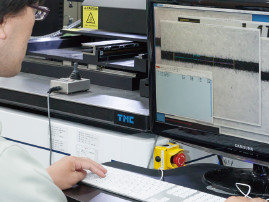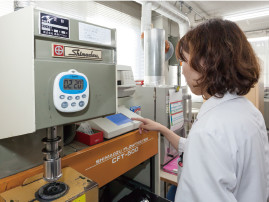 The solid performance of IMEX is underpinned by its state-of?art technology, developing capability proprietary production technology, and rigorous quality control
IMEX' s nanotechnology is one of the reasons for its worldwide products' popularity.
The firms surface treatment technology, for example contributes immensely to high quality color toner production. In addition, state-of-the-art equipment for quality control ensures a stable toner supply. The globally acclaimed quality of IMEX' s products is quantified by physical properties, rigorous analysis, and thorough inspections.
IMEX is continuously refining its unique nanotechnology through R&D and capital investment.
Based on the technical advantage, we constantly challenge on establishing new business domains by developing value-added toners for the new printing applications.
Toner Development/Production Technology unique to IMEX
Surface treatment is one of the key technologies for providing high resolution color toner.

▲ Befores surface treatment

▲ After surface treatment
Wide range of measuring instrument applications for Product development and quality control.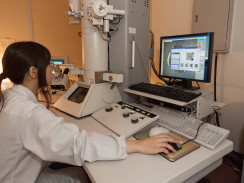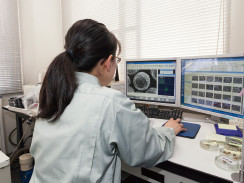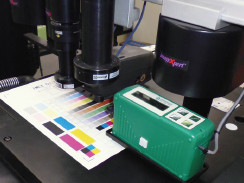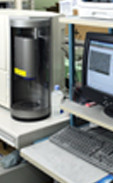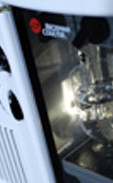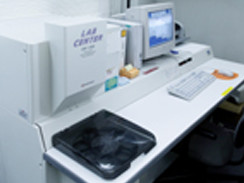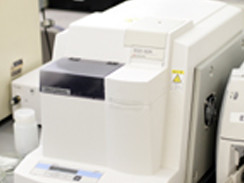 Development & Quality Control through tonner properties
Wide range of instrument application
Daily measurement and inspection